In the domain of utility asset management, precision and efficiency are paramount. The ESO (Lithuanian National Energy Distribution Operator) recognized the need for a transformative approach to power grid inspections, one that would not only enhance reliability but also reduce costs and ensure safety.
In collaboration with EasyFlow, they embarked on a pioneering project spanning 2020-2021 in Lithuania (LT).
This case study delves into the remarkable results achieved through the implementation of cutting-edge AI technology in power lines inspection solution.
Client: ESO (Lithuanian National Energy Distribution Operator), Low Voltage Infrastructure.
Scope of the Project: Full solution development for the detection of common power grid infrastructure elements and vegetation overgrowth analysis.
Data Type: RGB, LiDAR.
Amount of Data: 200,000 photos and 700 km of LiDAR data.
Key Objectives
The primary objectives of the project were:
To detect and classify common power grid infrastructure elements.
To classify defects within these elements.
To identify and map locations with hazardous vegetation.
To calculate crucial parameters like height, tilt, and distance to prevent harmful consequences.
Results
Element Object Detection – 96%
EasyFlow's AI models achieved an exceptional average precision score of 96% in detecting power grid infrastructure elements.
This remarkable accuracy ensured that elements were precisely identified and assessed.
Defect Multi-Class Classification – 92%
EasyFlow's algorithms successfully classified individual insulators into two categories: intact and broken, boasting an impressive average precision of 92%.
This precision allowed for the identification of defects with exceptional accuracy.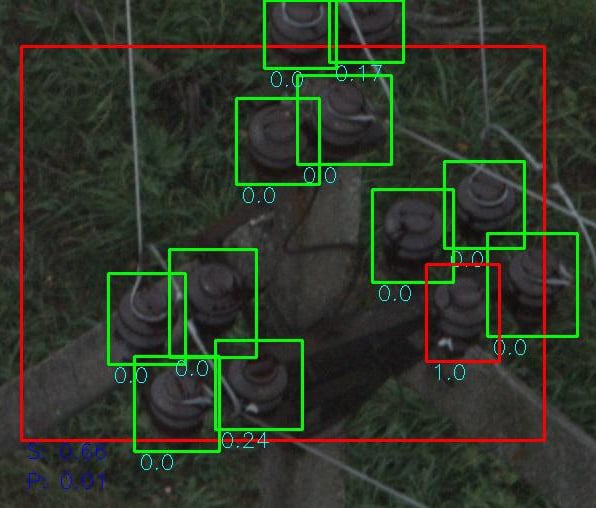 Crossarm Classification – 82%
Individual crossarms, a critical component of power grid infrastructure, were classified into three categories: intact, tilted, and crooked, with an average precision of 82%.
This level of detail in classification enabled targeted maintenance.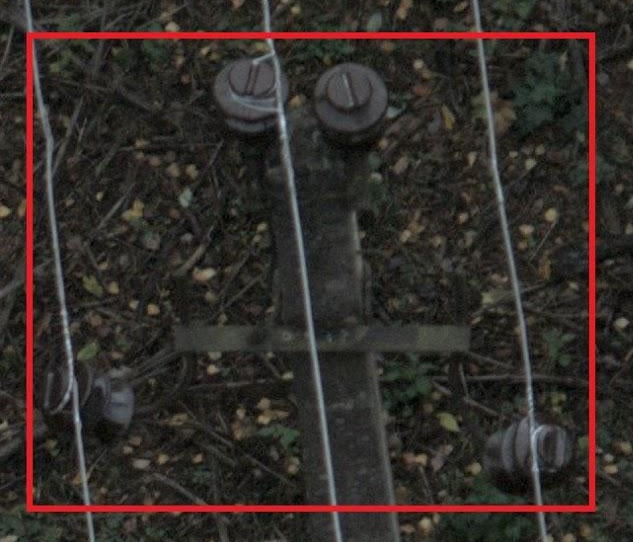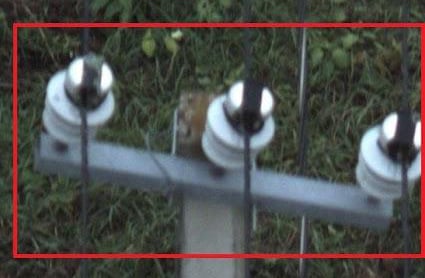 Concrete Pillar Assessment
Concrete pillars, which provide structural support to the grid, were meticulously classified into pillars and pillar supports.
Each crack and crumble was identified, measured, and evaluated to align with provided defect specifications.
Furthermore, the project utilized LiDAR data to calculate pillar tilts, enhancing safety assessments.
Distance Calculation
Leveraging LiDAR data, EasyFlow's algorithms accurately calculated the distance between the lowest wire point and the ground.
These same algorithms proved adaptable for evaluating distances to specific objects, such as surrounding buildings, in high-risk locations and intersections.
Vegetation Detection and Analysis
EasyFlow's algorithms efficiently identified vegetation of varying heights and proximity to power lines, crucial for maintaining safety and reliability.
Hazardous areas were accurately calculated and included in the inspection reports, leveraging RGB data for vegetation spotting and LiDAR for assessing height, distance, and coverage area.
Guarded Area Identification
Based on power line voltage, EasyFlow's AI models identified guarded areas, ensuring compliance with safety standards.
The project harnessed LiDAR 3D point cloud data to precisely evaluate tree branches' proximity to wires, reducing risks and potential outages.
Conclusion
Through the AI power grid inspection project with ESO in 2020-2021, EasyFlow demonstrated the power of AI in revolutionizing power grid inspections.
Achieving a remarkable detection rate for common element defects, EasyFlow's innovative approach ensures safer, more reliable power grid operations for ESO and the broader energy distribution sector.
The project showcased how AI technology can significantly enhance utility asset management, paving the way for greater efficiency, cost savings, and, most importantly, enhanced safety.
For inquiries about how EasyFlow's AI solutions can elevate your utility asset management, contact us today.